It is time for November Currently, graciously hosted by Farley at Oh' Boy 4th Fourth Grade!
What a whirlwind season so far! Blink...Blink...and the time has flown by, really fast! I have every tree leaf in a three-block radius taking up residence in my back yard. Way too chilly for raking today! The excitement of setting my clocks back is delightful but short-lived. I need more than ONE hour of extra sleep! A short vacation to a tikki-tropical island, private, secluded, all-inclusive...Can you picture it with me? Oh Yeah! That's the one. Boy would that be great at the moment!
My amazing parents are celebrating their 40th "Ruby" Wedding Anniversary this month and I am absolutely at a loss for gift ideas. If you have something fabulous in mind, please SHARE it with me please!
Here's my currently:
Isn't this beautiful... My must have...As soon as it goes on sale!
Yes, I listen to this! I am...Country Strong!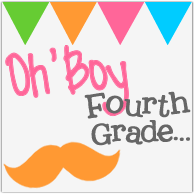 R
emember to do the rule of 3... comment on the one or two ahead of your link and then come back and comment on the one or two after yours... and be sure to make it meaningful!!!