I am so excited to announce the winners of my 100th follower Ultimate Giveaway!
Let me begin by saying THANK YOU to each and every friend and follower who so graciously entered. Reading your comments and emails really made this occasion very special! Thank you so much for your words of wisdom and sweetness! I am so happy that you are following the First Grade Critter Cafe!
The Grand Prize Winner of the SKYPE author visit goes to
entry #214 The Groovy Teacher! YAY! Congratulations!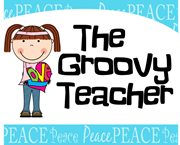 These 3 lucky teachers have won personalized, autographed book copies by Denise Brennan-Nelson! Hip-Hip-Hooray goes to
entry #207 Growing Firsties,
entry #240 First Grade Fabulosity,
and entry #151 First Grade Blue Skies!
Have a fabulous week my friends!