I am a few weeks behind with getting this post out but better late then never, right?
The final days of school in Room 102 were the best I have had in my teaching career.
Seriously, there was so much fun and excitement happening every day,
the kids and I didn't want this year to end!
My class WON a special field trip to Wildwood Park to meet famous author and illustrator David FitzSimmons! I highly recommend adding these new favorites to your book list!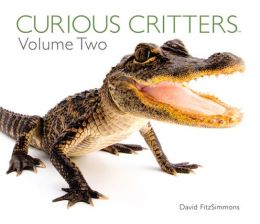 The author gave a fabulous presentation and slide show on both of his books!
Then we were so excited to pose for a class photo with
Mr. Simmons!
Following lunch in the park, we took a phenomenal nature walk through one of the most gorgeous parks here in Toledo.
That night, my teaching colleges and I flew to New Orleans to accept a Reading Excellence Award that our school WON from the International Reading Association!!!
In previous years, I have always finished out the year with a Fairytales Unit and Reader's Theater Play. This year's class voted to do something completely different. I was so proud of the kids when the votes were tallied and the winning project would be a class science fair! I immediately got online and searched for ideas and of course, found this fabulous freebie on TPT to get me started.
Click here or on the image below to grab it!
I did take points and assess three major areas of each project. (Oral Presentation, Materials, and Scientific Method). I then created these cute Young Scientist Awards that included the final grade for each student.
I made this document editable so if you'd like to use it,
click here
!
What could beat three days of amazing Science Fair Projects?
A field trip to Bolander Farms!
We milked cows, learned life cycles of bees, trees, and sunflowers. We fed the goats, deer & pigs AND
had lunch in a barn! Doesn't get any better than that!!
The final day of school was a short, half day.
The kids worked on their Memory Books-
As always, I send home a farewell letter my sweetie pies and include a poem that I found many years ago.
Just couldn't stop the little tears when we read this together.
this teacher was feelin' the love!
A new zebra for our Critter Cafe.
A bouquet of Sunflowers.
A pink rose bush.
Man, am I one lucky teacher!
It was the most incredible school year.
I miss the kiddos so much and hope that next year's class is just as sweet!
I hope you enjoyed today's post and I will be back very soon with a Tour of Italy you won't want to miss!
XOXO,